Welcome!

Welcome! Thank you for visiting our website! We hope this site will help ensure your marketing goals through: (1) Consistency of your brand, (2) Single Sourcing, (3) Professional Project Management, and (4) Creative Ideas! Please feel free to look through any of our more than 250 digital catalogs by clicking on the link below:
WE ARE A CERTIFIED WOMAN-OWNED ENTERPRISE.
FEATURED ITEM!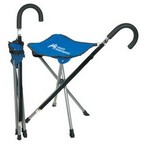 Folding Cane Stool
Folding Cane Chair - Walking Stick with Stool and Carry Strap, 600D Polyester Fabric and 19mm Aluminum Tube. 12" W x 12" D x 35" H
$15.00 - $18.00
What Our Customers Are Saying

I had the most pleasant and satisfactory experience with Global Print Group. They supplied envelopes and t-shirts for my school fundraiser. Kim was so lovely to work with. She was always friendly and ...

Browse our selection of Holiday Cards/Greeting Cards/Calendar Cards. We will be happy to customize these products with your information!